Diktynna Travel specialises exclusively in Crete. Born and bred Cretans, our local expertise, contacts, and intelligence have been fine-tuned over a lifetime. As Cretans, integrity, generosity, a readiness for anything, and what one New York Times journalist memorably called an
"almost compulsive hospitality" are in our blood.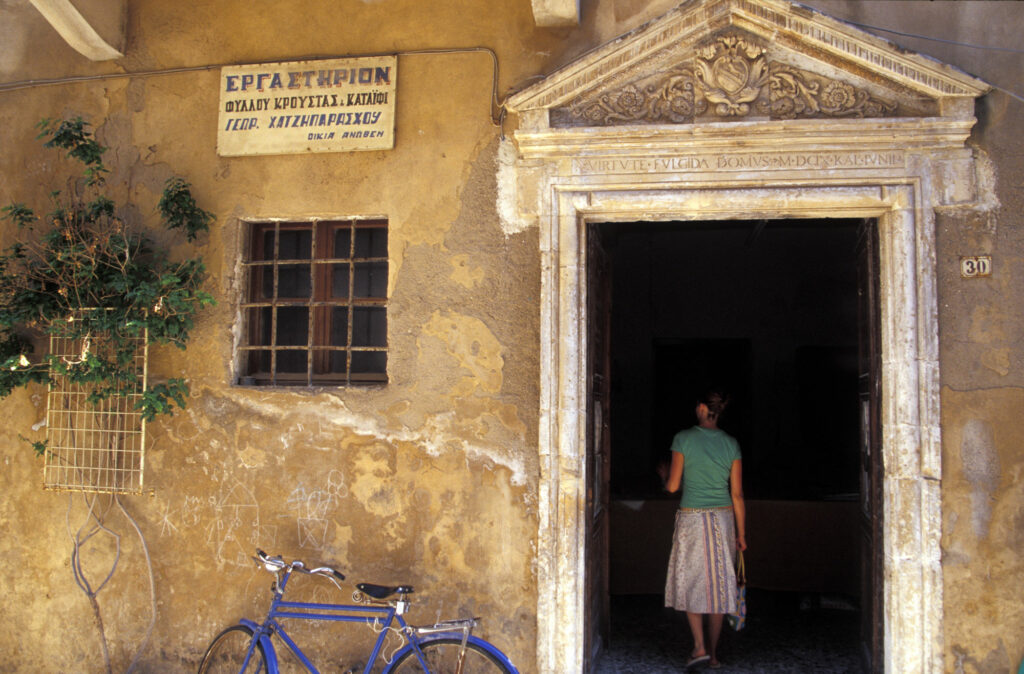 WE ARE AS GOOD AS OUR CLIENTS
Our clients are predominantly travel professionals from Greece and abroad, and well-traveled individuals with extremely high standards, often visiting Crete for the first time. We can arrange anything from a fully customised two-week itinerary to a last-minute wedding, seamless airport transfers, or a private cooking class with a master chef. No request is too outlandish or insignificant.
LET US TELL YOU OUR STORY
Maria Mylonaki &
Manolis Malandrakis
Partners in life, business and crime, we founded Diktynna Travel soon after starting our family in the early 1990s. At the time, package holidays and all-inclusive resorts were taking off on Crete. But we were intent on offering a more thoughtful, meaningful kind of hospitality. An approach that is deeply personal, rooted in our passion for preserving Cretan heritage, supporting local businesses, and leaving the lightest possible footprint. Although the company has evolved and expanded over the years, Diktynna remains a family business in the best sense: personal, small-scale, hands-on. Everything we do remains true to our founding philosophy that travel should be slow, sustainable and enriching.
Our team is our extended family. Most of our tried and trusted guides, drivers, and fixers have worked together for many years. With friends and partners all over Crete, their local knowledge, insider access, and magical ability to accommodate spur-of-the-moment requests are invaluable. New team members are trained in-house, instilling the same passion, perfectionism, and anything-is-possible attitude from day one.